Brief
Keep It Reel. is a new lifestyle-based brand focusing on following your passions without holding back. Younger people that are looking for inspiration to be brave and follow their dreams will relate to this message.
Logos that didn't work
We were trying to emphasize the spirit of the brand, and the concept that you should be yourself, follow your heart, and do so freely. Part of our issue was tastefully keeping the founder's photography story in the logo.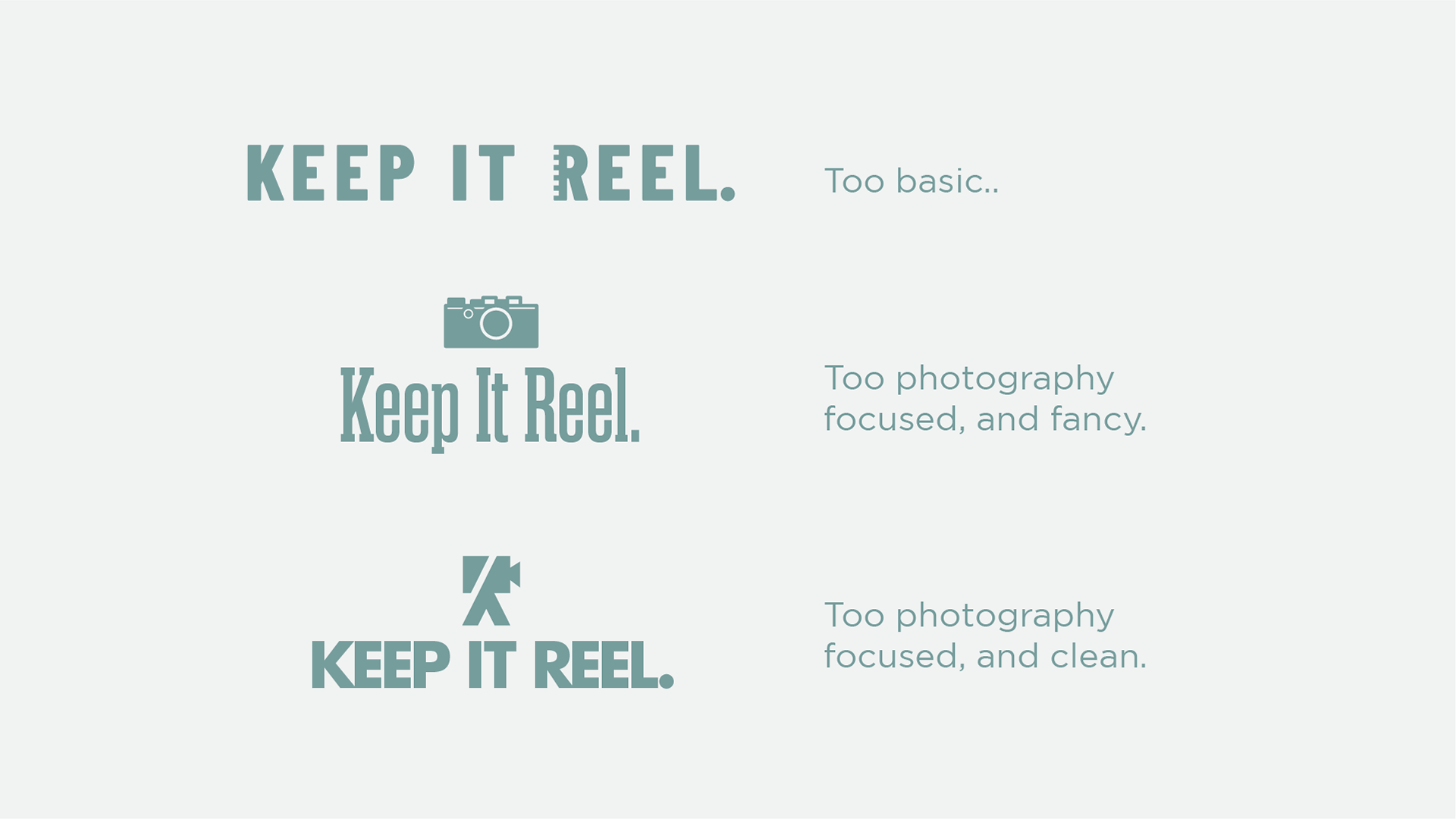 Logo design solution
Relaxed, friendly, and flowing. With strong direction from the client, we arrived at a combination logo with some expressive flare.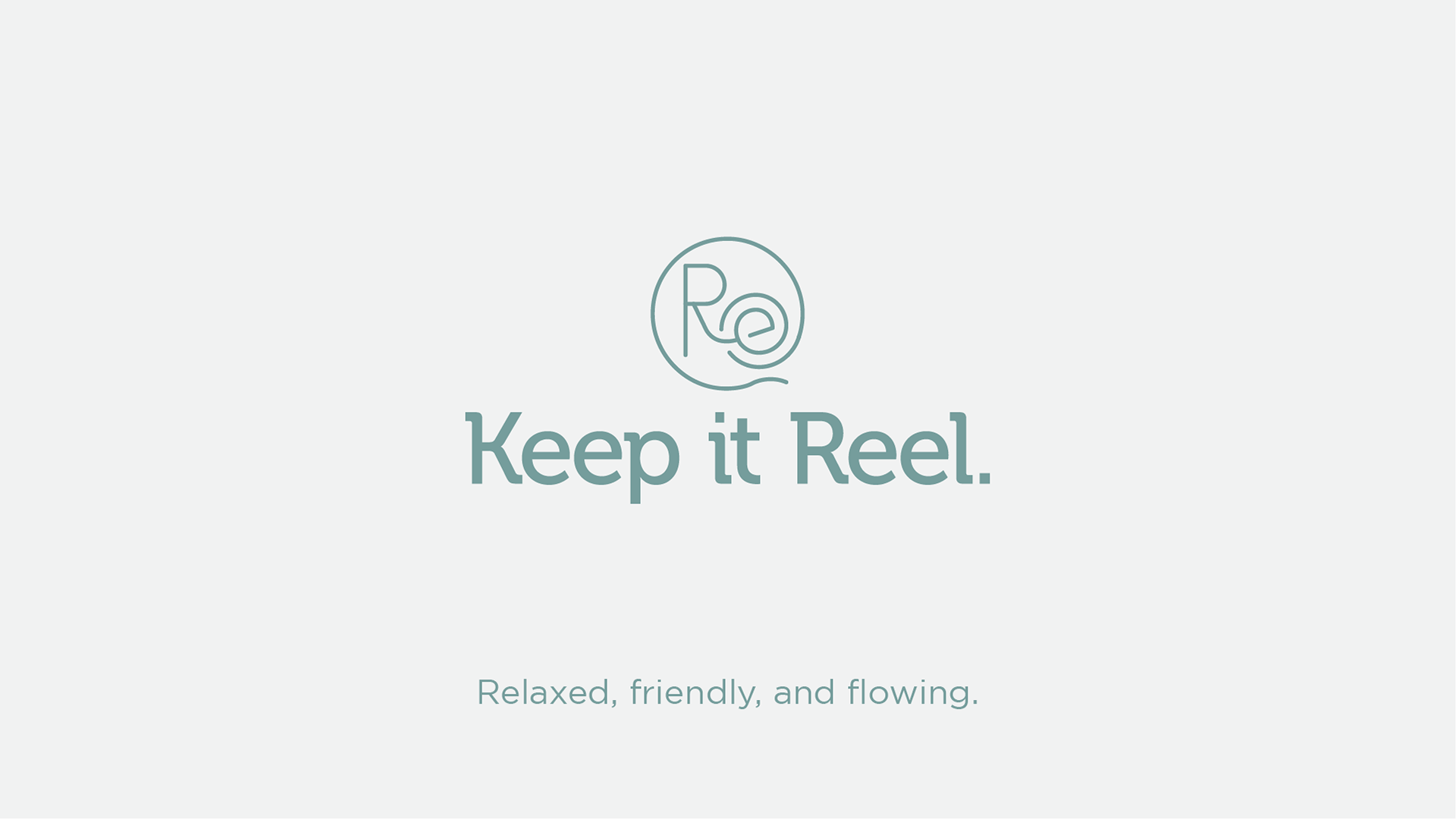 Website
First priority was directing users to the store. Second, we wanted to create a framework that will eventually be the hub for content and more info on the brand. Made with Squarespace.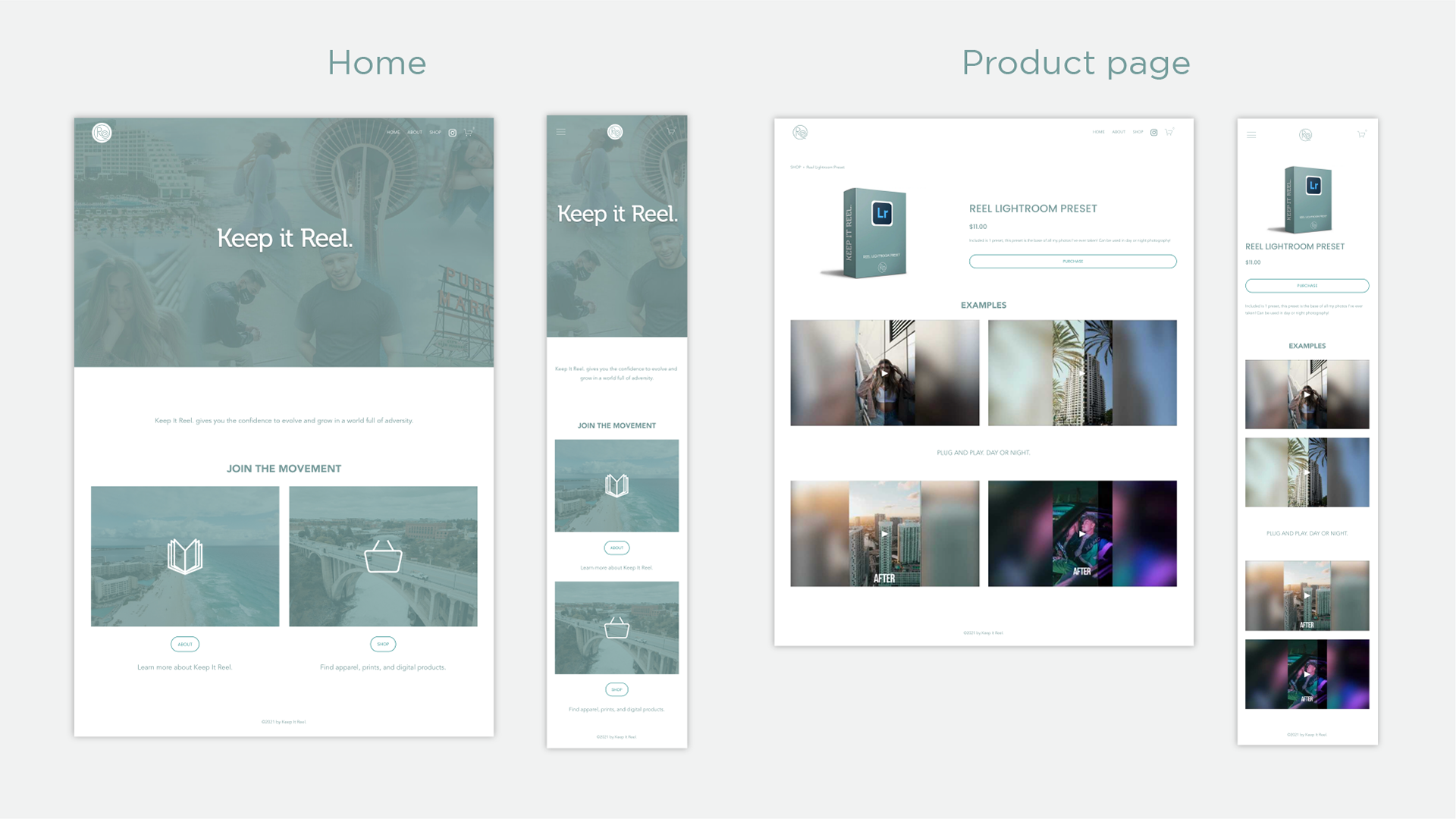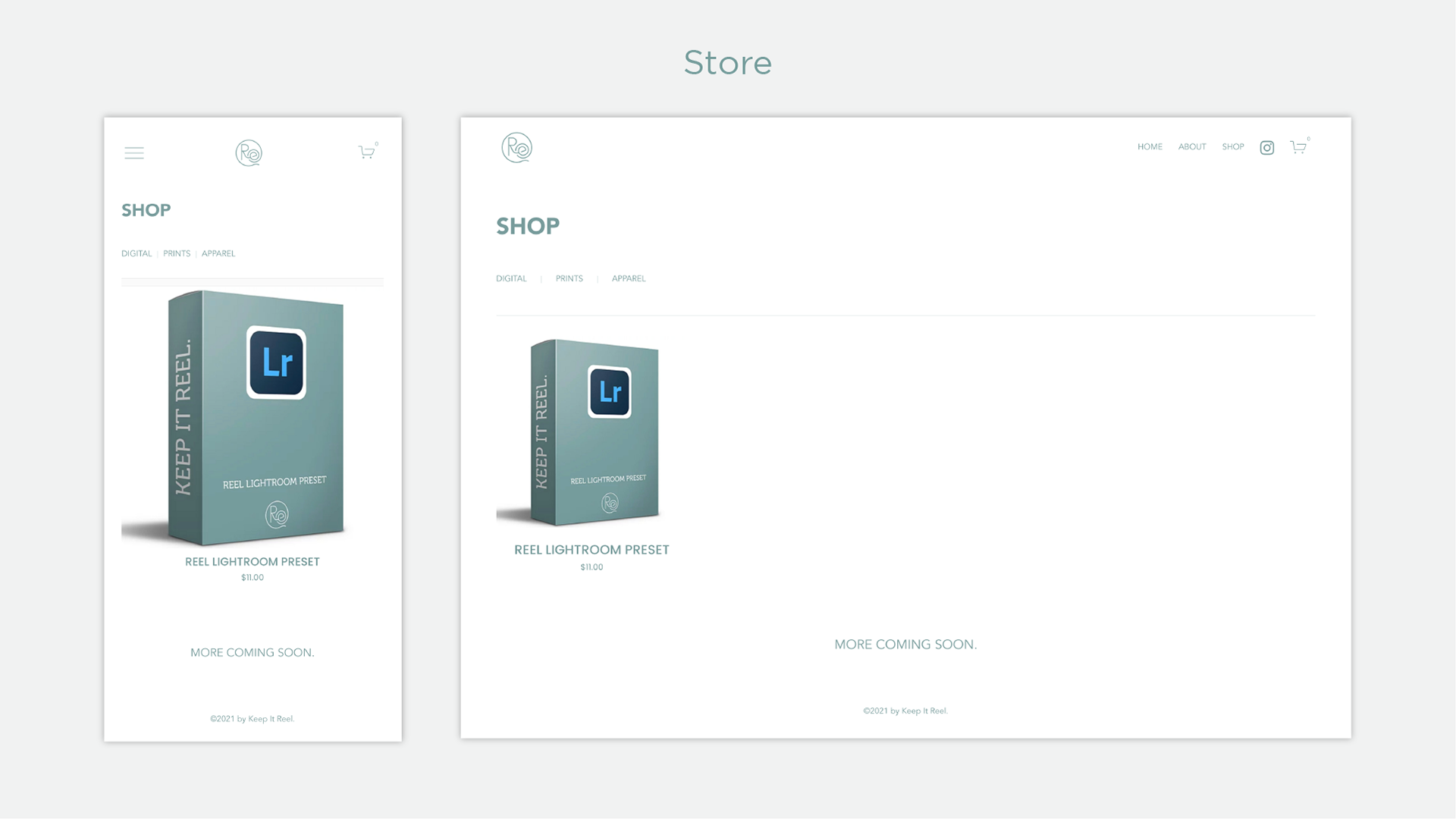 Outcome
Keep It Reel will be a social media brand focused on sharing a lifestyle of freedom and passion with their followers later in 2021. The brand has successfully worked across different media and held a consistent aesthetic!