Brief
People need a different tea-drinking experience. The goal of this project was to create the brand experience of Mr. Mercer's Teas through branding and package design seen on store shelves and online. The design would reach a young-adult market of people who appreciate a unique branded experience and learning more about their products.
Challenge
As the customers of Mr. Mercer's prefer to be very interested and attached to their products, I deduced that
the brand needed a theme
that would interest the ideal customer. There is a rich and fascinating history from the 'Wild West' period, or the late 1800's, and taking a modern approach to that aesthetic would catch the shoppers eye, in contrast to other products.
Some branding can lack depth, so Mr. Mercer's especially needed an experience that the customer would cherish and look forward to having again.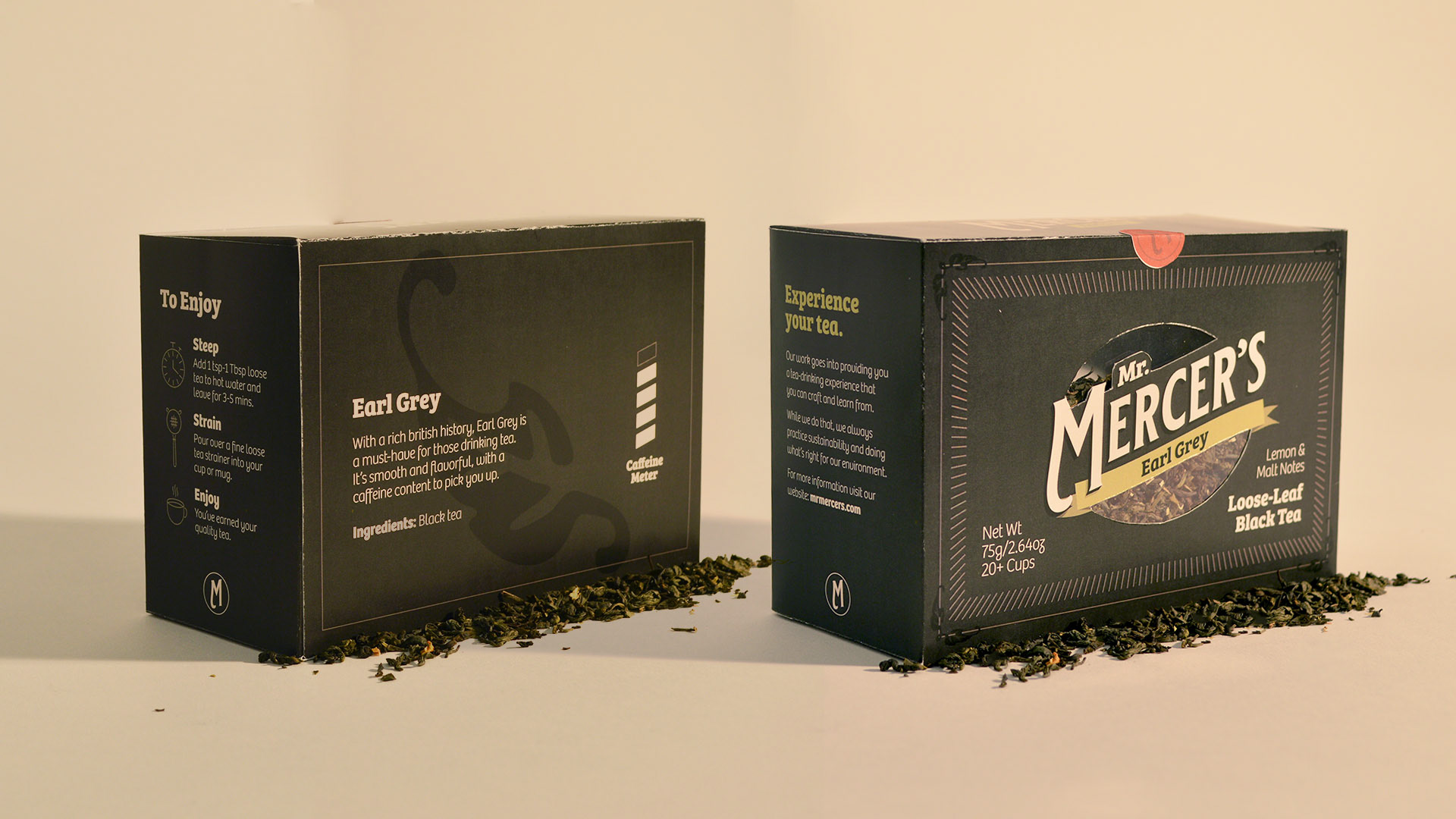 Outcome
Working on this project opened a world of possibilities in my mind, and it was difficult to narrow down to only one solution. With this direction, there is a clear representation of a theme and the opportunity for customers to have a truly unique experience with their tea.