Brief
Fuse Career Fair is an annual event in Spokane that connects over 700 students to employers. The current branding of Fuse is rather professional, yet not appealing to younger students who are shopping for jobs. The goal of this project was to advertise to students and relate to them, encouraging action.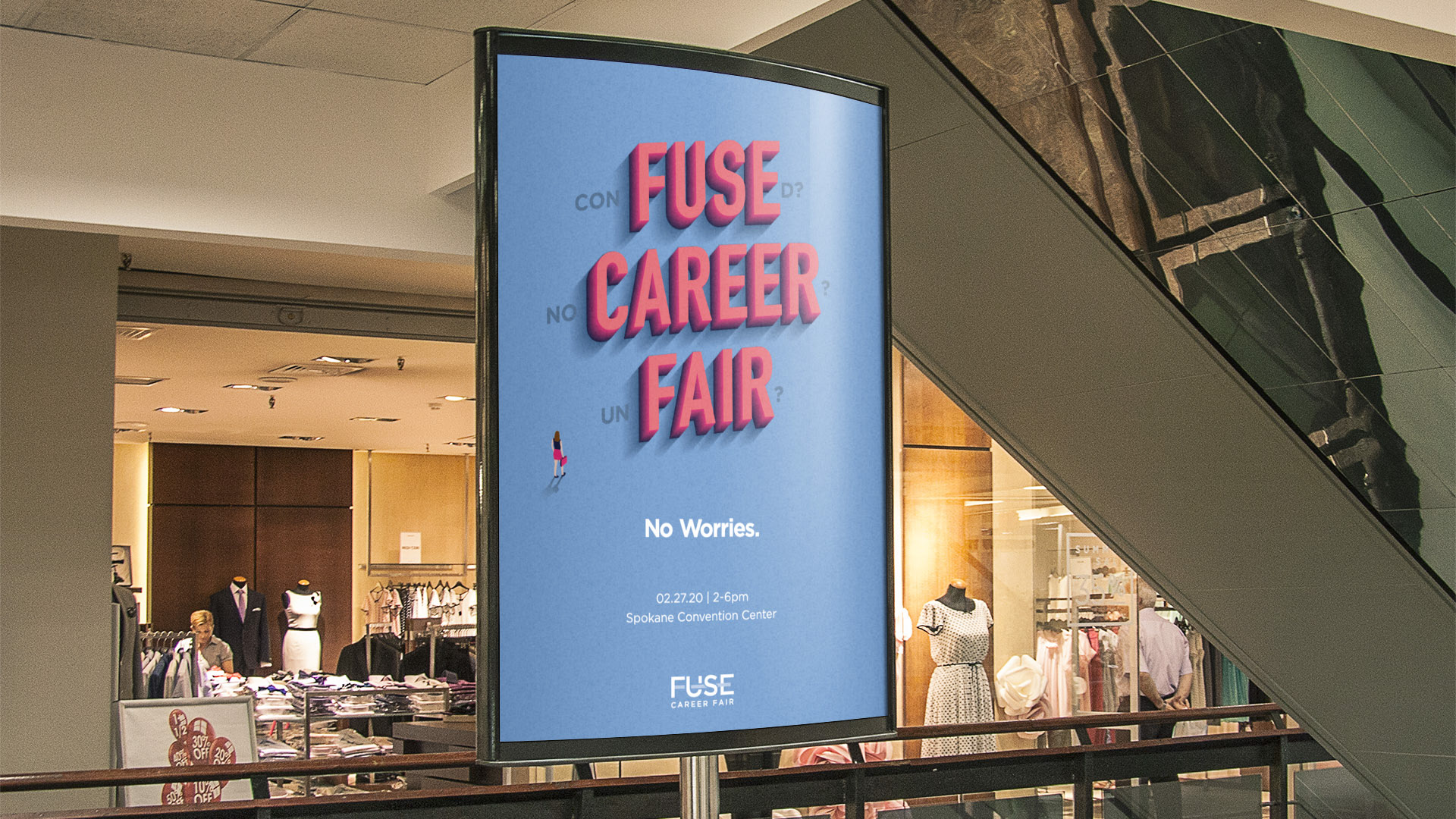 Process
I begin lots of projects trying to find visual relationships between the brand
and recognizable imagery. I took more of a logo focus in the beginning.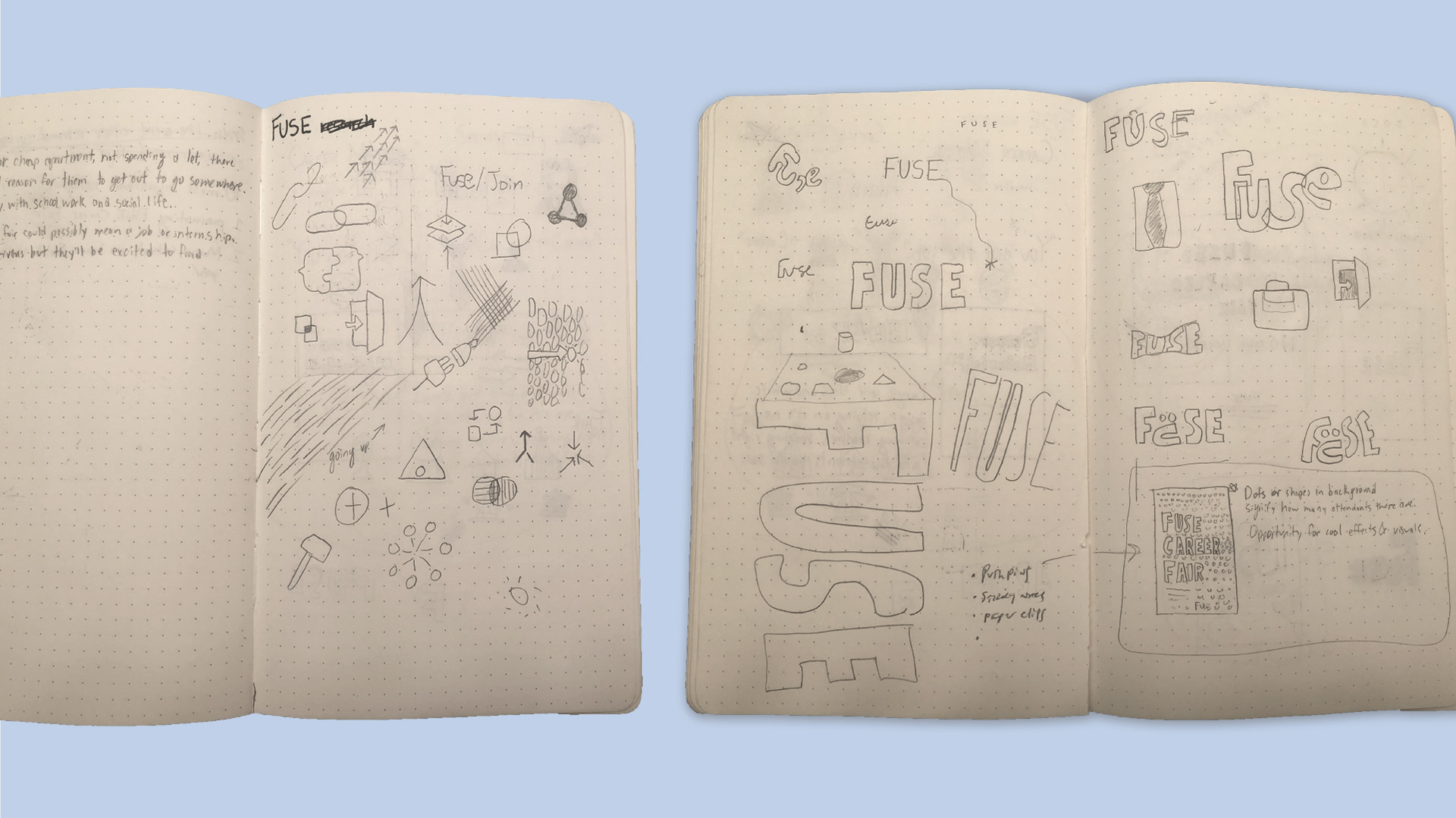 How can I reach college students? What will make them want to take action and plan on marking their calendars off for February 27th? This is what I was asking myself. As I had the two concepts chosen to move forward, my focus was to make something legible and clean.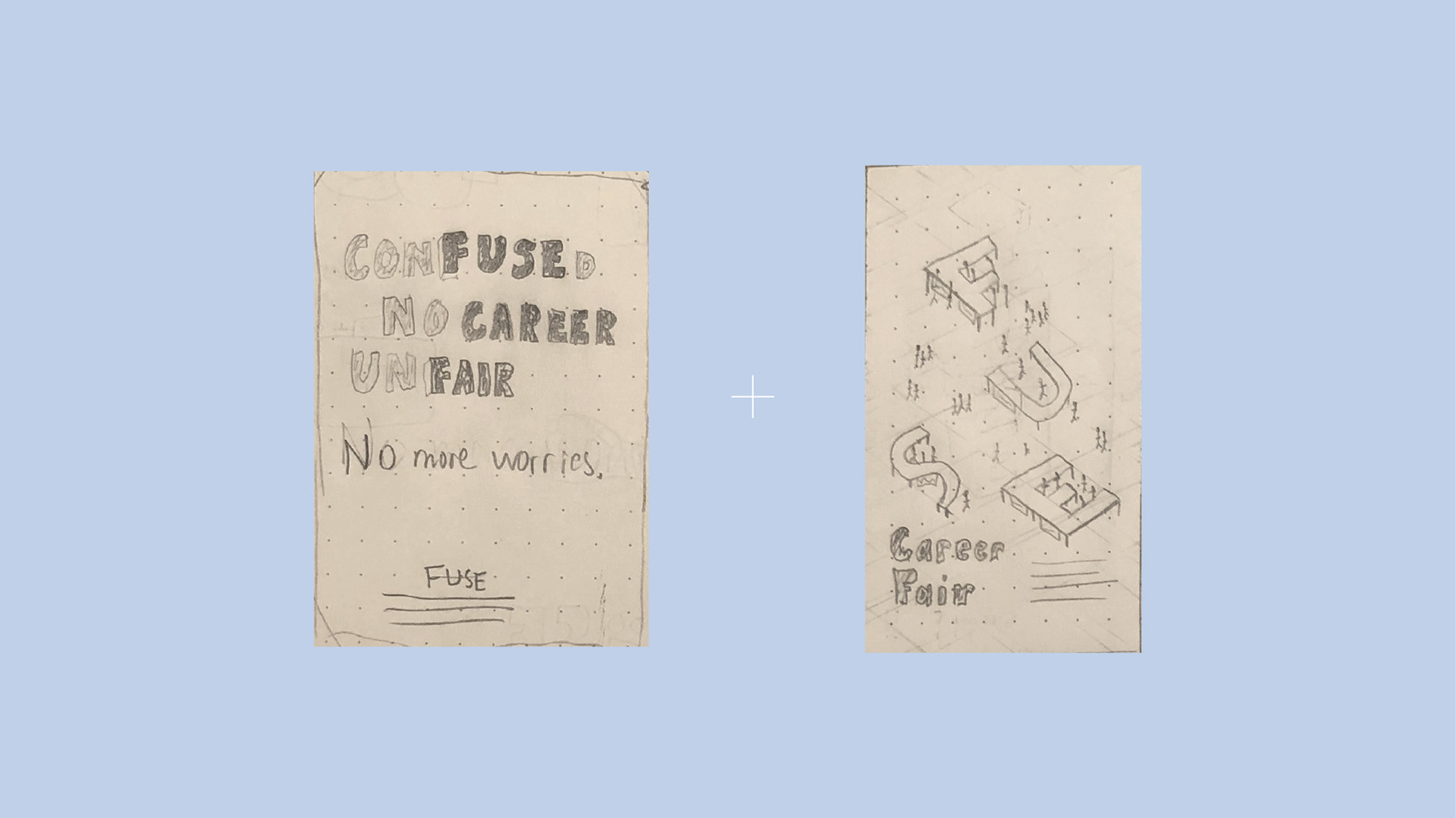 Execution
This represents the clarity college students need when running around before their graduation in the Spring. This outcome was nice because of the layers of the design. First, you will get the name of the event, then taking a second glance is when the smaller copy is noticed behind "Fuse Career Fair."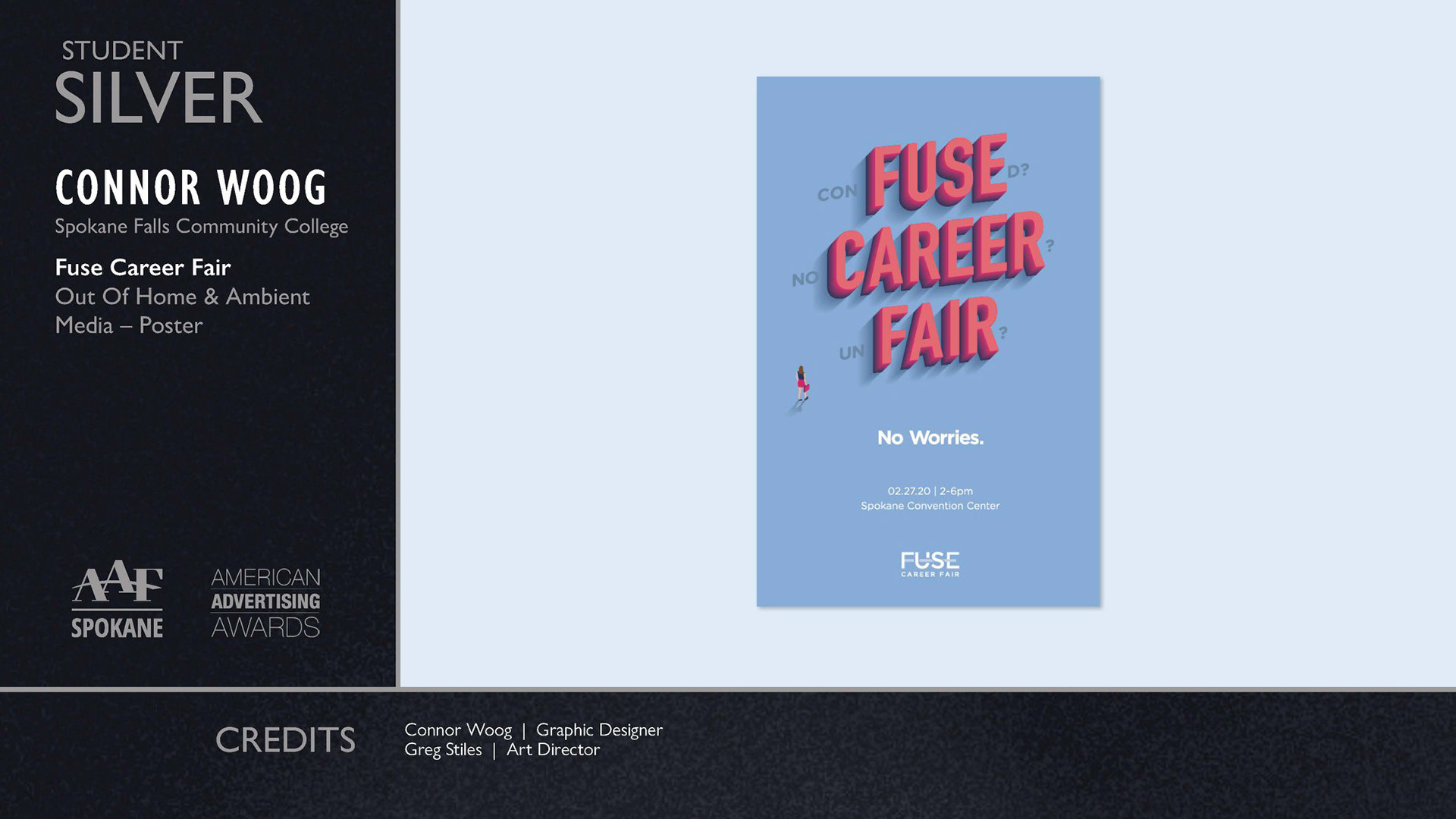 Outcome
Designing this poster made me realize the power of copy vs pure visuals. While I could've made something "cool," I made something that has substance for the viewer with nice visuals as well. I can't be more thankful for winning a silver Addy award for this piece.